#PoopApologies: Signs calling out irresponsible pet owners
Have you ever stepped in an errant piece of dog poop and then unknowingly tracked it through your office?
Have you ever seen one of those poo baggies, filled, then thrown down an alley, tied to a fence, or tossed into a tree because a garbage can was just. too. far?
Have you ever mown your lawn and endured a smelly splatter because you forgot to check for dog bombs first?
Have you ever backed your car out of your garage, just to roll those nice textured tires through a big pile of crap?
Then you know my pain.
Introducing #PoopApologies


#PoopApologies is a series of hand-lettered signs that creatively calls out irresponsible dog owners.
Born out of frustration with all the dog poop left around my neighbourhood. By placing these signs around Toronto I'm drawing awareness to the problem of abandoned dog poop.
Don't blame the dog, blame the owner!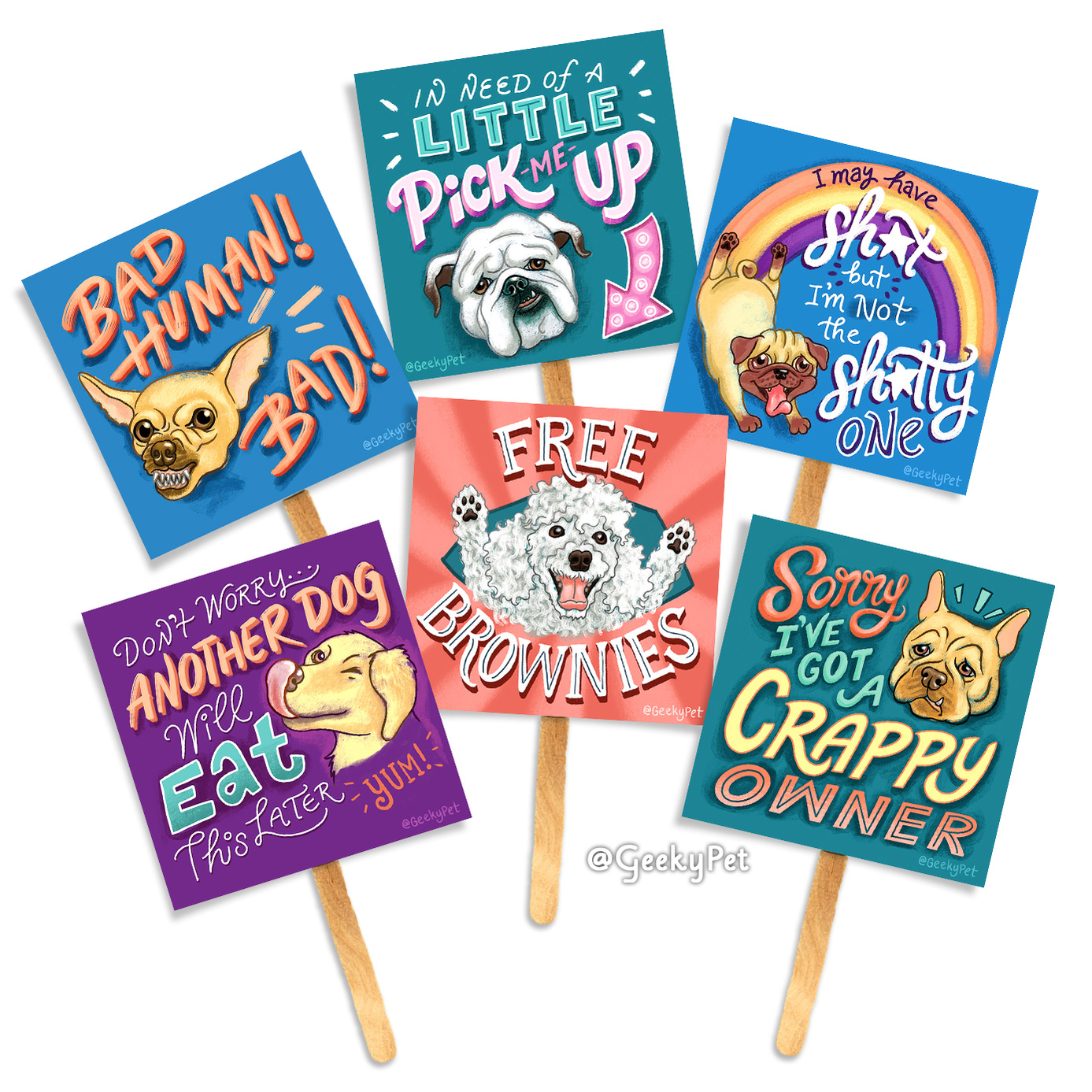 Toronto is full of dog lovers. Most owners pick up after their pets. However, there are an increasing number of owners who think it's fine to let their dog go wherever he or she wants. I'm fed up with the anonymous dog bombs left in parks, on sidewalks, laneways and my lawn.
I live downtown. As more condos go up, density builds and the number of irresponsible dog owners also increases. Don't get me wrong, dogs are awesome, cute, and people's best friends - but there's a certain responsibility that comes with pet ownership. Far too many owners think that if their dog poops in an alleyway, it's not bothering anyone. Tell that to my kid who skids through it on his bike.

Yes, the world is your dog's bathroom. But did you know that leaving feces laying around means higher e-coli in our lakes? It can cause serious illness in young children who play on the ground and then put their hands in their mouths. It can even make your own dog sick if he ends up eating it. Plus you're giving dogs a bad name. It's not their fault that they can't pick up their own waste, they never developed opposable thumbs.

If you're sick of poop in your 'hood and want to spread the word you can purchase your own set of PoopApologies signs by clicking here. Be sure to tag @geekypet or #poopapologies when you use them!